Our Story (and plans)
A Dream Come True in 2019.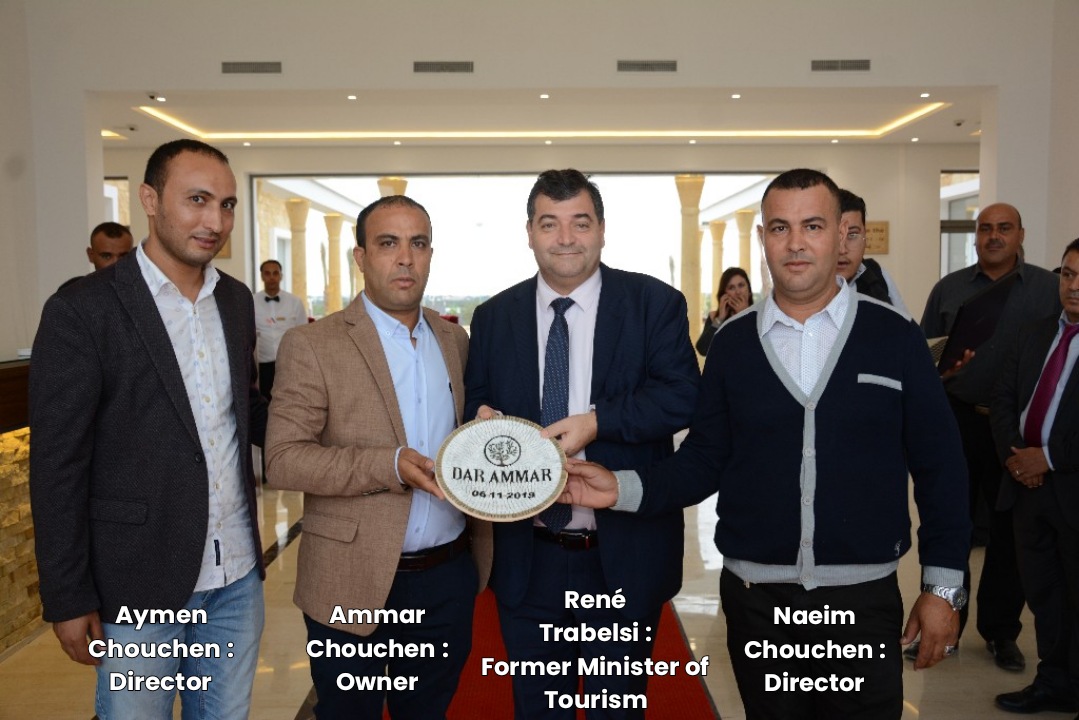 "We envisioned a place where each element tells a story."
Nestled amidst an olive tree forest in El Jem, a daring vision was born in 2019. This charming region had just a single hotel before our arrival. But the urge to craft something unique, something extraordinary, gave rise to Hotel Dar Ammar. Infused with the region's Roman legacy and driven by a love for hospitality, we created a gem like no other.
Exciting horizons await at Dar Ammar! We're thrilled to unveil our plans for the future, designed to take your experience to new heights. A sprawling pool area and a lively stadium are currently underway, promising you moments of relaxation and fun.
Our restaurant is also growing to cater to more guests, ensuring you relish our delectable delights in an even more inviting ambiance. At Dar Ammar, our quest for excellence knows no bounds – with every visit, we aim to outdo ourselves. We eagerly await the completion of these enhancements, ready to enhance the enchantment of your stay in our paradise haven.
Our tale mingles with your journey at Dar Ammar. Every step we took brought us nearer to you, to your dreams of unforgettable getaways. Opening the doors of our paradise, we invite you to lose yourself in a world of warmth, camaraderie, and exploration. Step into our narrative and let us gift you with magical memories to cherish forever.
We can't wait for your arrival!
Our Location
Hey there! We're super close to the iconic Roman amphitheater of El Jem – just a quick 3 km hop away. Plus, we're like right at the highway A1 exit, so you can't miss us. And if you're hopping on a train, we're only 10 minutes away from El Jem's train station.